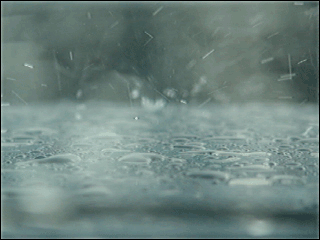 Hello Bloggers :) How are you ?
Cuaca hari ne sejuk betul ! bangun2 sj tadi pagi hujan suda. Huh ! Lebat lagi tu ! Rasa mcm maw p sambung tidur seja. Tapi , nasib ada lg homework blum siap so terpaksa bangun la juga akhirnya ! Ehehe .. Lama jua la etu hujan baru brhenti. Nth tiba2 pula hujan pagi2 eni. cubala setiap hari mcm eni.. Whoaa ~
siuk . . Siuk !
Trus sy tidur la sj smpai malam kalau gitu . Ahahaha :) Sejuk - sejuk sj kan ?! tida macam selalu. Panas sj ! hmm.. kira2 jam 10 gitu baru sy siap homework sy.. Ehehe.. (Lama kan?!) Apa nda.. membuat homework depan tV.. Ahahaha.. supaya dapat inspiration ba kunun ! Ahhaha
Ok after semua things suda siap, Then sy p online untuk
seketik
a sj.. Ehehe .. Lepas sy o
nline
..
Online
, tngu jam .. '
Astagaaa..Jam 11.00 suda !'
Ehehe.. Bising2 suda dady sy suru sy p b'siap .. (B'siap utk pg schul ) :D .. Humm.. sy p off lappy and pi laa b'siap(Tyme eni blum lg seterika Baju ! Bagus kn gaya?! ) Ahahaha..
SCHOOL
Kalaw sd smpai di skola, macm biasa la.. sy p kantin .. sbb kwn2 sy ada sna sblum masuk class. Ok.. sy pun jalan2 straight menuju ke kantin. humm.. 1 tmpat sj yang sy tida btul suka tyme sy limpas mw pi kantin.. Humm.. yg bahagian lorong2 tu.. heeeiishh... asal sj sy limpas ..whuu.. smua orang d sn tengo sy macam apa sj. . Tida taw la knpa.. Dari atas smpai bawah baa durang tngo. Eee.. engat kamu sy ne apa.. ! Tapi sy senyum and limpas sj.. Buat2 tida taw sj ! Ahahaha.. Malas laa maw lyn durang tu .
Di Class - Aduii.. mengantuk nya sy. Tyme tu masih lagi hujan . Sejuk2 la kami belajar tyme tu.. Ehehe.. Tida macm selalu.. Panas sj cuaca, trus mood maw study pun hilang ~ Tadi teacher science bagi markah excel science kami.. duii.. takut suda ya sy gagal tyme tu.. sekali dapat suda kputusan.. Whoaa.. nasib2 dapat B jua. Ehehehe.. i guess Okee laa tuu kan?! Meningkat laa sikit kputusan dri yg exam mid year tuh! Tyme tu.. Hancur sy pnya kputusan.. semua ada..
A , B , C , D.. mcm 1 Malaysia
saja kan?! Ahaha
Apapun sya puas hati jua la sm kputusan exam sy tyme excel 2 ne.. Harap dapt lg yg t'baik nnti tyme Pra- Pmr !!! ~ ~
WISH ME LUCK
~ ~